Resistance conference in Hallsberg 12 Nov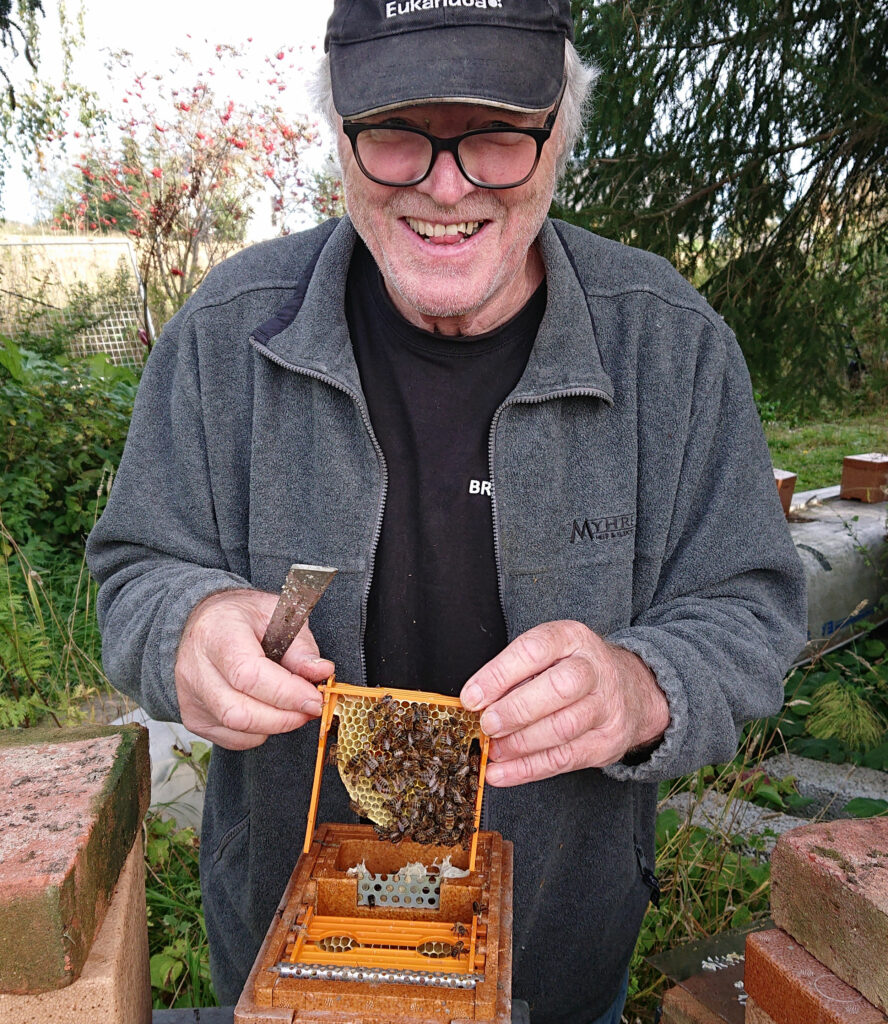 We who work with varroa resistance in Hallsberg and the surroundings will have our fourth annual conference on varroa resistance and treatment free beekeeping. Anyone who is interested is welcome! In previous years, there have been participants from several different places besides Hallsberg.
We meet on Saturday, November 12, starting at 10 a.m. Ending at about 3 p.m. Alléskolan's hall or dining room, depending on how many we are. Mingle coffee before 10 am. Light lunch so we will survive the lectures. Afternoon coffee. Pay SEK 150 on the spot. Register in advance to Peter Tesell, text message to +46706199606 or email: tesell@telia.com, preferably no later than November 10.
Last year there was a speaker from outside Sweden, Juhani Lundén from Finland, who shared his experiences. He treated for the last time in 2008. It is not so dense with bees where he lives. He lost many bee colonies the first year, but got about 15 left. Today he has about 50. He first tried to decrease treatment of oxalic acid every year for several years. He lost many hives. He lost less this way.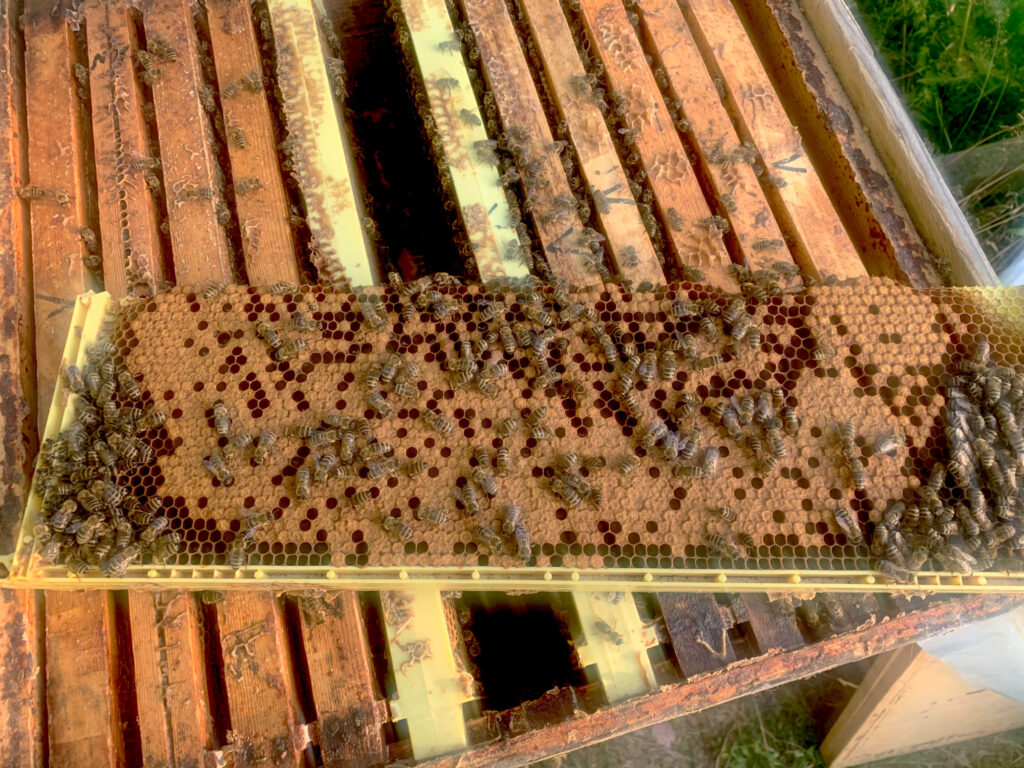 There are usually 4-5 speakers. There are a few of us in the Hallsberg area who have stopped treating against varroa because the bees don't need it. We have used thymol pads and decreased the amount as time and bees have shown we could. There are more beekeepers in other places in Sweden that have not been treating for several years. Annual losses 5-10%.
Terje Reinertsen from Norway will come and talk about his treatment-free beekeeping for 25 years. Dr. Melissa Oddie, who has researched his bees and is developing how to breed other bees based on his bees, was unable to attend this year, but plans to next.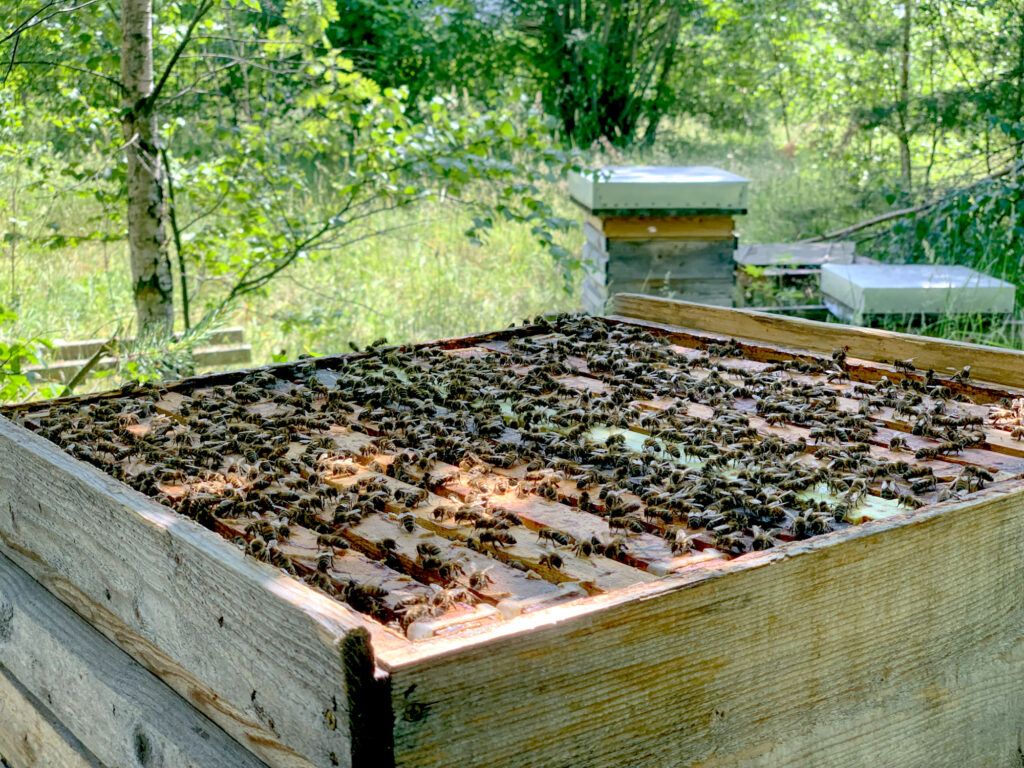 It is important that treatment-free bees produce a good harvest and are easy to work, otherwise many will not want them. This is our goal!
Preliminary agenda for the conference:
– Why treatment-free bees? What is happening in Sweden and Norway. Per Ideström – Treatment-free bees for 9 years
– Our successful concept in Norway. Terje Reinertsen – Treatment-free bees for 25 years
– What is happening in Hallsberg? – Unique collaboration. Peter Tesell, Hallsberg. Hallsberg has 3 beekeepers completely treatment-free with approx. 200 colonies and 4 beekeepers almost treatment-free bees with approx. 400 colonies
– Guidelines for breeding work when you have started and when your bees are approximately half the way to being totally treatment free. Erik Österlund, Hallsberg
– My treatment-free beekeeping. Johan Ingjald, Hallsberg
– Experiences and tips when approaching treatment free beekeeping. Radim Gavlovsky, Hallsberg
– To start as a beekeeping sidelining with a treatment-free approach. Richard Clame, Hallsberg
– Fight for treatment-free beekeeping – Treatment-free bees for 7 years. Magnus and Ulrika Kranshammar, Ullared
Unfortunately all lectures are in Swedish (😀) Welcome anywayto join us in the work to give beekeepers treatment-free bees!
Experiences with varroa-resistant bees