Progress is accomplished by people devoted  to find solutions to problems and make life easier for all of us. When people are dedicated for a task, we should be grateful and try to help if possible. Sometimes though it may be that instead they are opposed as they may be seen as threats to ones own line of thoughts and career.
The first priority, which benefits all of us in the long perspective is to find truth and true knowledge. No one has the whole perspective and see everything correct. The picture of reality is like a jigsaw puzzle and we find the pieces in the correct places one by one.
One of these devoted beekeepers is Alois Wallner in Austria. In 1989 he began selecting bees for what he called the killer factor. He saw that some of the mites in the natural downfall of mites on the bottom board were damaged. Often pieces of one or more legs were missing. If 50 of 100 mites in the downfall were damaged, the killer factor is 50%. From a very low rate it is now up to 100 %. It has taken him 20 years with his 700 bee colonies. Evidently you can't get more than 100 % killer factor.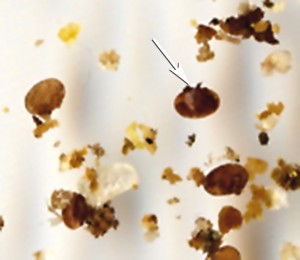 He has always used Formic acid to treat against mites in his Carniolan bees. In the beginning he found that 4 treatments a year was needed. Now it's enogh with two, according to his website http://www.voralpenhonig.at/default_en.htm
The conclusion is that it takes a long time to select the way he did, and you don't get bees that all by themselves can handle the mite. Evidently the selection criteria was good to help the bees halfway to the goal. Why not wholly? Probably because the bees can't catch enough many mites early enough. So they get time to enter brood cells and reproduce.
This is good to know. Killer factor is beneficial, but you have to find also other selection criteria and maybe other parts in a breeding and management strategy than what Wallner is using, if you want to go the whole road.
Killer factor alone is not enough