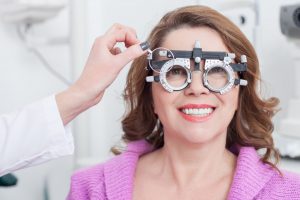 An expression often used is "according to science and proven experience", for example when we want to give authority to what we have chosen to do or when we argue for something (or against it). In the previous post on this blog I made a comment on what science is and who is a scientist. The second part of the expression, proven experience, is worth commenting on as well.
Knowledge is always imperfect, dependent as it is on previous knowledge, which also is imperfect. That's why science says:
"This is true, as far as we know today".
The science knowledge is coming from following the scientific rules in making tests and discussing the results, often with statistics.
"Proven experience" is knowledge obtained through other means than scientific tests, often from experience during many years getting the same results when doing things the same way. Is it false knowledge or bad knowledge? Of course not. That's why it's used by scientists, and used others as well.
If for example no advice would be given concerning anything until you had scientific tests confirming methods or descriptions, not many advices would be given. And not much would be done if there were nothing done until science had to say anything on the topic from relevant scientific tests.
There is much that is not confirmed or contradicted by science that concerns what we do in everyday life. And yes, many things we do may be completely or partially incorrect. And even advices we follow from scientists change after a number of years, sometimes radically,  when they and we know better. This is also the case with proven experience.
When it comes to scientific tests, after some time we may realize that tests done are designed with lack of knowledge concerning some important facts. If these had been known the tests had been designed differently and results had maybe been different.
Sadly, sometimes also scientists (as all other types of people) have been revealed to cheat. (Why do people cheat anyway?) One way of doing this is to consciously design a test so that you most probably will not get a clear result. With bees and varroa tests you just keep what you call control colonies and test colonies enough close to each other (within 2 km [1.5 miles] from each other) and let the mite populations raise high enough. Reinfestation between these colonies will more or less even out varroa populations. As a result, you will find it more difficult to see differences in varroa resistance traits between bee colonies.